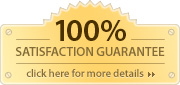 Shipping and payment
Delivery Information
Orders are usually despatched within 1 - 2 working days.
Delivery Charges
Seeds ONLY - If you are ordering seed only (and a few other lightweight items) to cover the costs of postage, packing and insurance, we add a charge of €2.30 to order.
Small order standard delivery to all European countries is a flat rate of €15.90 (incl. VAT) per order.
Please note: Delivery to some remote countries (like Iceland) may incur an additional delivery cost. If applicable the customer will be contacted prior to dispatch.
Delivery takes approx 1-3 days from date of dispatch. Although in busy periods like Christmas, delivery will be longer.
Depending on weight, size and order value, your order will either be sent by Mail or Parcel Service.
Worldwide orders are subject to a delivery quote, which is based on the size and weight of the order. (Quotes are sent via email and are valid for 30 days from date of the email.)
Worldwide deliveries are usually sent via Airmail. Delivery times will vary, depending on where the order is being delivered. Usually delivery can take approx 1 week from date of dispatch. However, delays may occur if the order is held up in customs. Please note: The customer is liable for any custom duty costs.
THERE ARE NO HANDLING CHARGES.
All orders should be paid in advance of delivery. We accept payments via Paypal.
All non-paid orders expire 15 days after the date the order is placed.
You can send your order to an alternative address.
In the checkout process you can enter specific delivery instructions for your order. We will add these delivery instructions to the front of parcels. However, we can not be held responsible for any loss or damage to the unattended parcel.
If necessary, please contact us at info@ogrodymaryli.com. We will be happy to answer your questions.